SUNSCREENS & CUSTOM SHADING SYSTEMS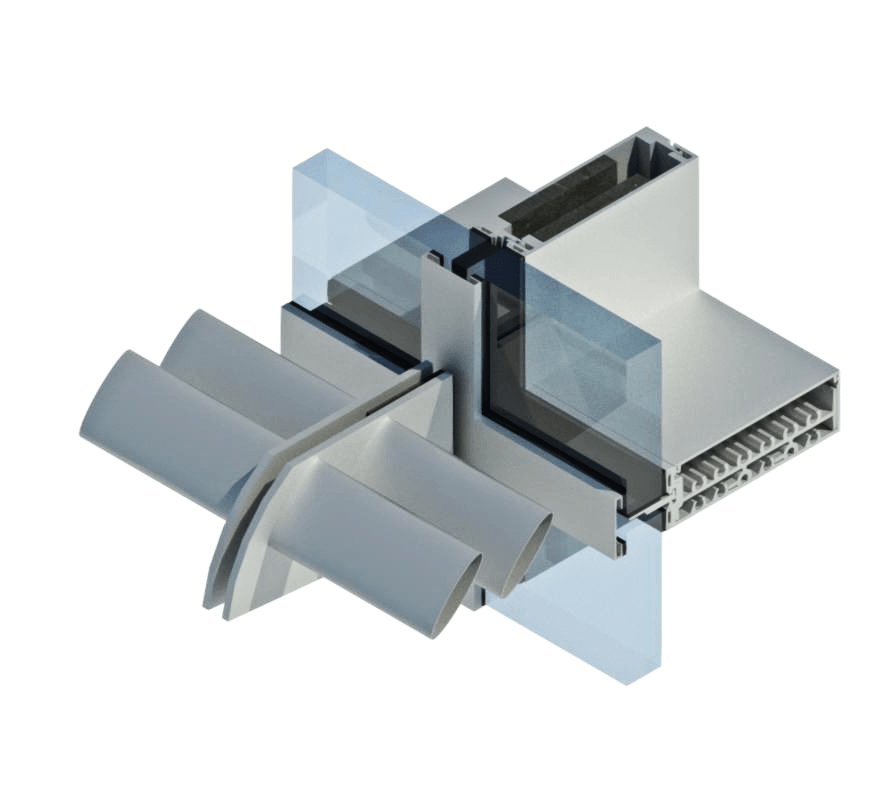 Accura provides custom sun shading devices and shading assemblies for use with curtain wall, window systems, or other exterior wall materials. The shading products are provided completely engineered, with the necessary mounting and anchorage attachment devices. The systems can be provided as assemblies for mounting on the building face, or as parts for assembly onto the building facade.
The sunshades are produced from extruded aluminum profiles factory finished with high performance coatings. The components will be extruded to the architect's desired profiles. The blade orientation and spacing can be either vertical or horizontal. Job specific connection elements will be provided to anchor to the adjacent building wall systems. The uniquely designed shading system anchorage devices allow the shading assemblies to be incorporated as part of a glazing systems produced by Accura, other wall manufacturer's systems or other types of wall cladding.
Alternative shading elements such as terra cotta can also be incorporated in the system assemblies in lieu of aluminum blade profiles.